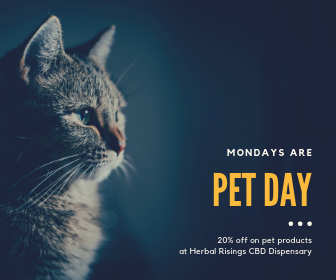 MONDAYS 
10AM-6PM 20% off any pet product. Includes treats, capsules, balm, and pet cbd oils. 
Web Orders: Please apply promo code petday on Mondays only.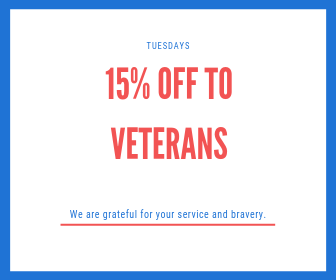 TUESDAYS
10am-6pm Veterans Appreciation Day. Veterans get 15% off all day on Tuesdays and 10% off any other day. 
We are working on a solution for online veterans and military discounts.
WEDNESDAYS 
10AM-6PM Half-priced CBD isolate dabs all day long. Subject to availability. 
In-store only.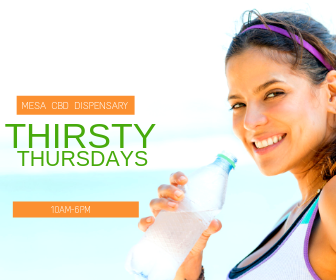 THURSDAYS
10AM-6PM Thirsty Thursdays buy 2, get 1. Beverages selection varies, includes tea bag packs, bottles of water, juices, and more!
Web orders: Upcoming update of the site featuring CBD teas and exclusive online offer! Coming soon!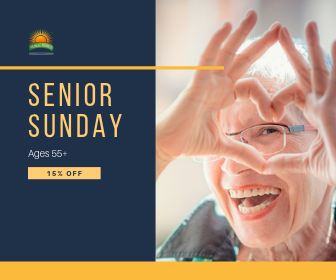 SUNDAYS
10AM-6PM Senior Sundays, we honor seniors with 15% off total purchases.
Web Orders: We are working on implementing an online offer for seniors. 
---
VISIT US