DAILY!!! Cash Only Deals!! Up to 80% Liquidation Prices! Making room for new inventory.
Tinctures: 30% off regular price
CBD COFFE: 75% off regular price
Salves: 30% off regular price
*In-store only.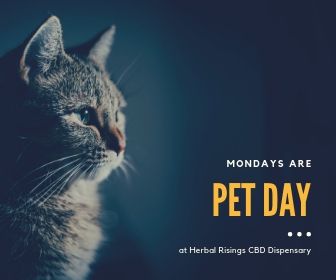 MONDAYS
10AM-6PM 20% off any pet product. Includes treats, capsules, balm, and pet cbd oils.
Web Orders: Please click here to apply promo code petmonday on Mondays only.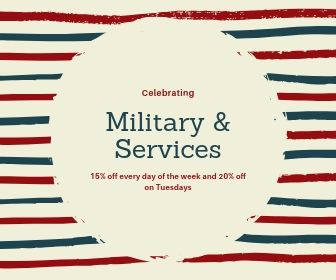 TUESDAYS
10am-6pm In-Store: Veterans, Military, Police, and Fire get 20% off regularly priced items.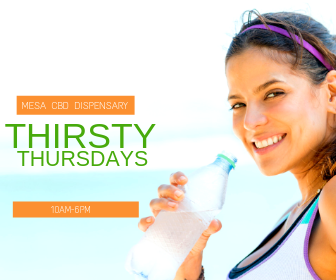 THURSDAYS
10AM-6PM Thirsty Thursdays buy 2, get 1. Beverages selection varies, includes tea bag packs, bottles of water, juices, and more!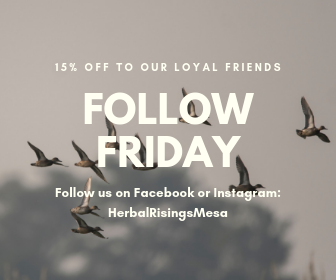 FRIDAYS
10AM-6PM Follow Friday! Ours followers get 15% off in-store purchases.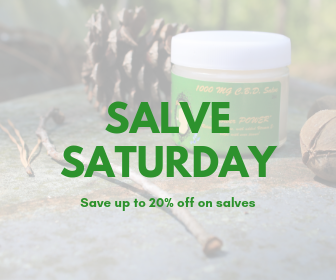 SATURDAYS
10am-6pm SALVE SATURDAY. Save up to 20% off on salves in-store.
Web orders: Enter promo code salvesat at checkout.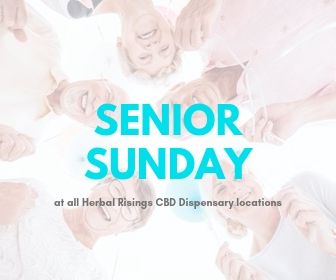 SUNDAYS
10AM-6PM Senior Sundays, we honor seniors with 20% off total purchases. The rest of the week, seniors age 55+ get 15% off.
In store only.
---
VISIT US
Herbal Risings CBD Dispensary
6049 E University Drive Suite 110B
Mesa, AZ 85305
602-288-3684