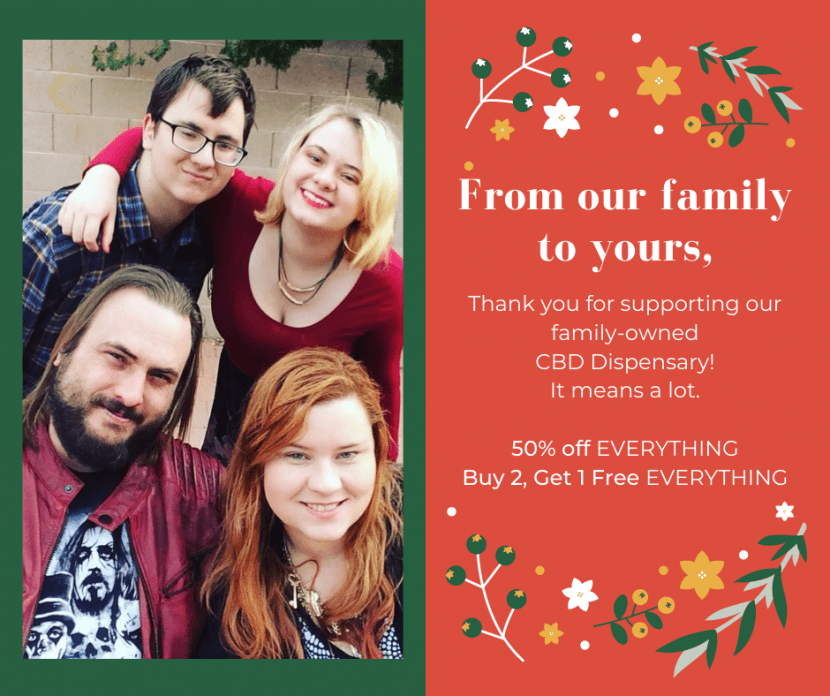 To celebrate shop small Saturday, we want to take this opportunity to thank you for being a part of the Herbal Risings journey with us. Because of you, we were able to operate during Covid's summer lockdown. When times got scary for us, you were there. From the bottom of our hearts, we truly thank you.
Since 2014 at the opening of our first CBD Dispensary, we've come to know many of you by face. And even though we can't see your faces right now, we are always glad to see you.
Thank you for choosing to shop small! 💜
50% off everything storewide & sitewide PLUS Buy 2, Get 1 Free everything!
Herbal Risings CBD Dispensary
420 E Southern Avenue, Mesa
602-288-3684