Salt River Tubing
During the months of May-September, you can float down the Lower Salt River on an inner tube. If you've been tubing in Arizona, you're in for a real treat. You'll see breathtaking views and experience wildlife up close and personal, like Arizona's world-famous wild horses. Remember to stay hydrated. Bring a cooler filled with ice-cold beverages including plenty of water and a CBD beverage such as our 20mg sparkling soda to keep you energized and going for the whole day.
Stroll Mesa Swap Meet
The hunt for unique gift shopping ends here. Mesa Swap Meet has over 1600 retail and business spots spanning over one mile. Visitors can enjoy FREE admission to visit and FREE parking and outdoor misting during the summer season. You can expect to find tools, jerky, clothing, costume jewelry, golf equipment, cosmetics, décor, plants, pools & spas, fountains, fishing gear, authentic Native American collectibles, health info, vitamins, rocks, crystals and more.
Try Goat Yoga
Adventure onto the wild side with a goat yoga session. Goat Yoga Arizona is a place where you can do fun yoga poses while costumed goats jump on top of your back. This activity combines a love for nature with yoga. Bear in mind, very little yoga actually gets done here. Goat yoga might be one of the funniest activities you can do.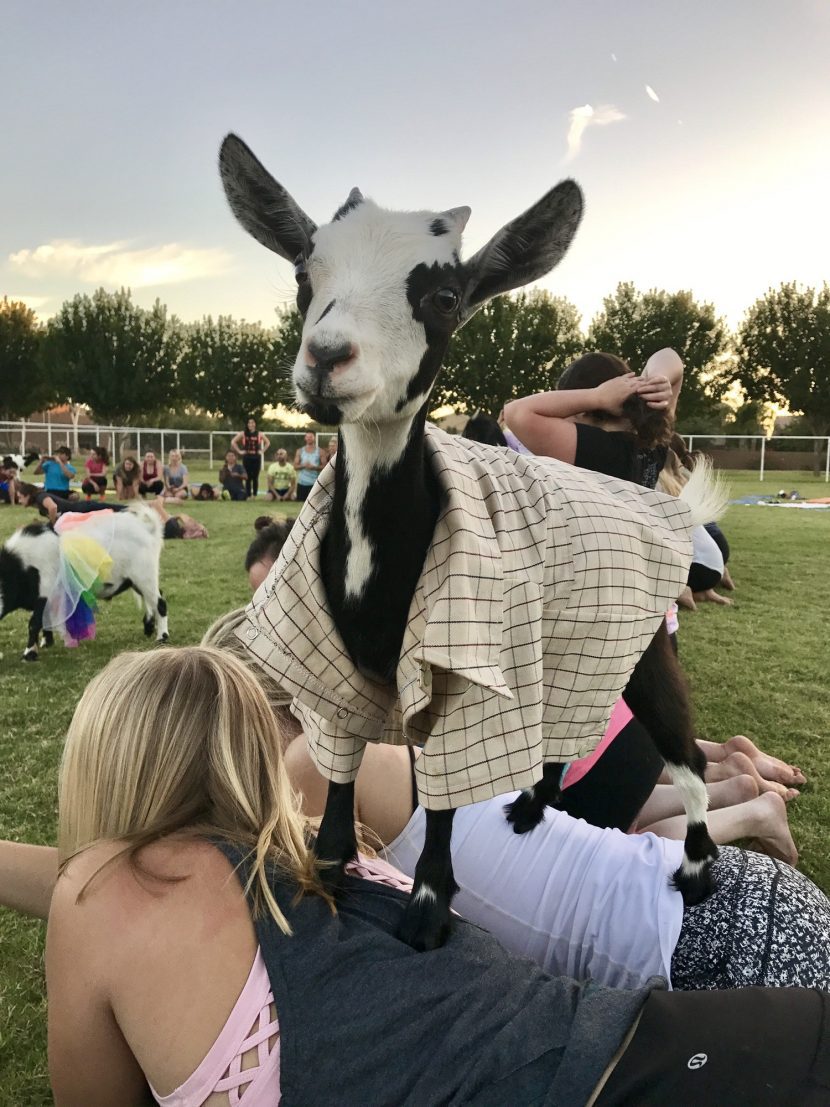 Mesa Arts Center
For the arts fanatics, Mesa is home to an internationally award-winning facility. The Mesa Arts Center is the largest art facility in Arizona, with 4 theaters, five art galleries, and 14 art studios. Guests can participate in classes, catch a theater show, or tour the art galleries. Starting fall of 2021, National Geographic will have a series of live shows featuring whales, bears, mammoths, and more.
Mesa Golf Courses
Whether you're a pro golfer, or just learning how to swing, Mesa golf courses offer some of the most breathtaking views of the Southwest, with sweeping vistas set against majestic mountains and blue skies.
How to Survive Arizona Heat
Stay hydrated. Keep plenty of water on you at all times, including sparkling CBD waters.
Wear sunscreen for outdoor activities.
Plan your activities for early morning and early evening whenever possible.
Wear light, loose clothing.
Take cool showers or baths.
Avoid coffee, tea, and other caffeinated drinks and foods.
Eat light meals.