When CBD and food cravings are combined, there is potential for the CBD to promote a healthy appetite and reset addictive behaviors like binging and craving sugary foods. CBD oils that are high in CBD and low in THC can curb cravings of sugary foods and lead you to be more likely to choose healthy food options.
The average person eats nearly twenty teaspoons of sugar daily, which increases risks of serious health conditions. Sugary foods have a powerful affect on our body's reward system which releases dopamine and helps you feel good. Think about the classic rom-com movie, depicting a grieving woman getting her dopamine release with the help of a pint of rocky road ice cream. This binging behavior triggers a temporary "feel good" rush in the body which is a direct result of bad food cravings and addiction. 
A high CBD oil can prevent sugary food cravings and lead you to making healthy food choices. The endocannabinoid system in the central nervous system regulates food intake. When you are hungry, this system tells your brain its snack time. If your body lacks endocannabinoids, you may be more prone to making unhealthy food choices. CBD can restore balance in the system and reduce unhealthy food cravings. This is often in response to stress, depression, and anxiety. People turn to cake and cookies when they are feeling sad or anxious. CBD can be helpful in shutting off the communication that makes you crave unhealthy foods.
Shop Farmers Markets For Healthy Snacks
When you can, choose whole foods such as fresh vegetables and fruit. You can find many healthy snack ideas at the farmers market. If you are local, there is a Mesa Farmers Market.  It's one of the more peaceful things to do by yourself on a Saturday. Plan a day of shopping of shopping for healthy snacks, CBD and banishing those food cravings! 
Stock your kitchen with plenty of ready-to-go healthy food options. Nip sugary food cravings in the bud with healthy food options readily available. 
Pre-cut carrots, peppers, radishes
Bite-sized pieces of squash and celery
Easy-to-grab fruits like oranges, apples, bananas, plums
Hard-boiled eggs
Finger foods like grapes, cherry tomatoes, strawberries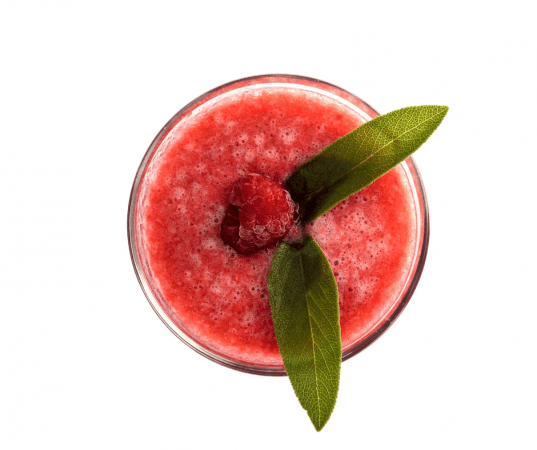 Berry "Super" CBD Smoothie Recipe
Superfoods are typically fruits and veggies that have high nutritional value, packed with vitamins, minerals and antioxidants. Here is our favorite CBD smoothie recipe, packed with super-filling good foods.
1 ripe banana
1/2 cup strawberries
½ cup blueberries
½ cup raspberries
1 cup plain yogurt
½ cup almond milk
1 tablespoon honey 
Directions: Add banana, berries, yogurt, almond milk to blender and blend well until smooth. Add honey and CBD. Blend for an additional 10-15 seconds.
Do you already have a favorite smoothie recipe? Simply add the CBD to an already-already-nutricious smoothie for a super boost of healthy benefits.