Happy Senior Sunday! If you are age 55+, you get 20% off total purchases today! Stop in and sample our CBD products before you buy. Today is a great day to get all your questions answered by professionally trained staff. Senior Sunday is valid 10am-6pm every Sunday at Herbal Risings CBD Dispensary 420 E. Southern Avenue, Mesa, AZ 85204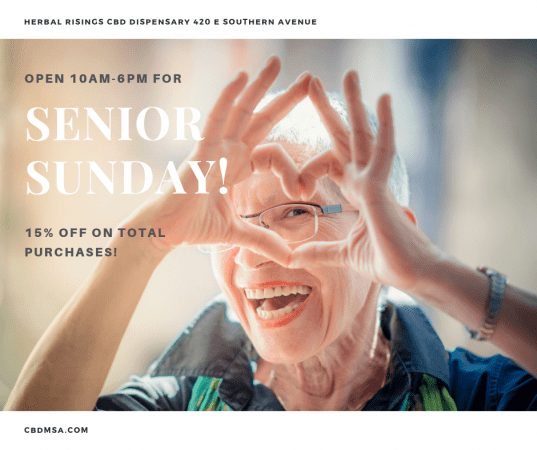 All products are derived from American grown Hemp and contain 0.3% THC or less. No medical card needed. Must be 18 or older to enter the showroom.
Be sure to follow us on Facebook for updates!